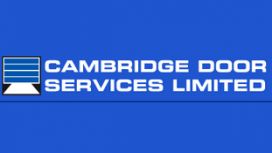 Cambridge Door Services are installers of Safetybrake brand products - roller shutters and grilles incorporating the Safetybrake spring sensing Cambrake design. Safetybrake have produced the worlds only spring sensing progressive anti drop device with continual charge turn monitoring every cycle and controlled descent after a suspension spring failure. We have completed drop test data analysing of our latest Spring Monitoring Anti Drop brake systems utilising the enhanced linings MR8728. The efficiency of the Safety Brake has now increased significantly beyond the originals tested.
We are currently developing a version of our unique Anti Drop Safety device for use in conjunction with Fire Resisting Roller shutters. Manufacturers are tending to use rotary speed sensing brakes as an anti-drop device to satisfy the product standards. This is clearly a dreadful solution! If the kit comes in to play during a fire condition, or before use and remains un-noticed, the door is now NOT A FIRE SHUTTER!
---
Reviews and Ratings
We do not have any reviews about Cambridge Door Services available right now.